Our mission today is underpinned by the same philosophy as it originally was when we were founded by the late Ken Roots many years ago.
Working to the highest standards of customer service and support has led us to become very accomplished in the veterinary dental market.
We believe in providing the best possible advice and service in the supply, maintenance, servicing and repair of all veterinary dental products ~ and on achieving great customer relations in doing so.

Our combined experience through numerous years working with Veterinary Dentals Specialists and the majority of Veterinary Surgeons throughout the UK enables us to provide bespoke solutions covering a multitude of possibilities.
Roots Vet Dental still retains the SafeContractor Approved status, further underlining our commitment to quality in all of the services we provide to our customers.
* Please note that we will endeavour to answer calls outside of normal office hours. If you receive our answerphone message please leave your full contact details and we will return your call as soon as possible.
The team at Roots Vet Dental Supplies all have an extensive knowledge of vetinerary equipment and industry practice, and are well versed to help you find products and servicing solutions that fit your needs.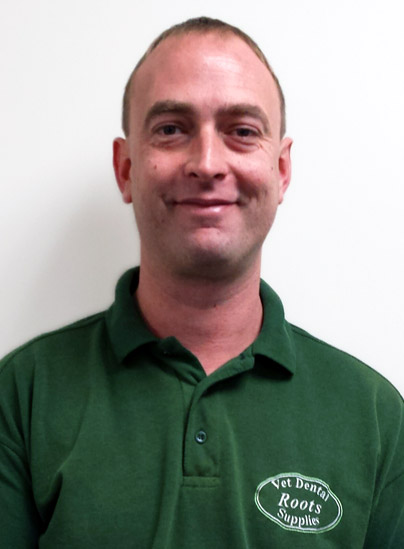 Darren Roots
Darren is a Director at Roots Vet Dental Supplies. He originally trained in general engineering but joined the family business in 2007 and quickly assimilated the necessary knowledge to offer advice and service all makes of dental machines. He has been trained by all the leading manufacturers of dental compressors, other dental machinery, and has attended numerous post-grad dental courses when providing support for equipment. Darren oversees operations and keeps the team focused on customer support and timely interaction.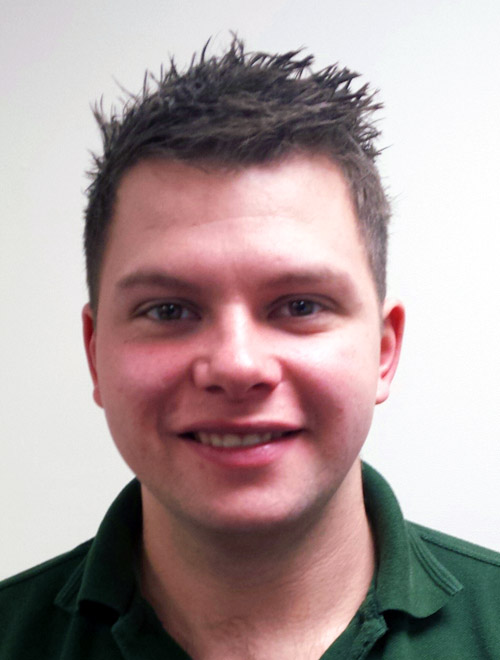 Robert Ward
Robert has become a valued member of our team since he joined us in June 2013 having completed his Electrical and Mechanical Engineering Diploma. He is currently training in all aspects of the company and will be responsible for the technical support of all veterinary dental products.